RTO No. 30548
Next Intake: Monday 6th February 2023 (applications open Mon 31st October 2022 and will close Mon 30th Jan 2023)
Delivery: Online
Tuition Fees:
Higher Level Skills Program 2022-2023 – Student Co-contribution – Non-Concession $1,260 ($70 per unit) or Concession $630 ($35 per unit) check if eligible for HLSP Funding
Full-fee $3,960 ($220 per unit) – Payment Plan: $630 deposit followed by 7 monthly payments of $370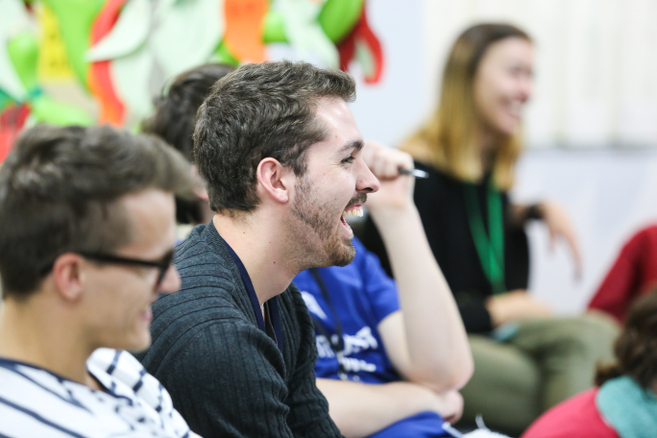 The Certificate IV in Youth Work offered by SU Institute of Training is aimed at equipping people to become autonomous youth workers in community, school or church contexts. This training aims to equip both those new to Youth Work and sharpen the skills and knowledge of existing practitioners.
Our professional trainers will guide and mentor students through the foundations, frameworks, skills and principles of youth work, and set the challenge to put this knowledge into practice in a real work setting. Our students graduate with a broad understanding of issues related to youth work across a range of contexts.
The CHC40413 Certificate IV in Youth Work is delivered through a combination of online, face-to-face and online intensives, weekly online workshops and workplace experiences. The program is delivered over one year, full-time, and offered in two intakes – February Intake or July Intake. The qualification consists of 18 units of competency.
You can view the Prospectus here
Census Dates – CHC40413 Certificate IV of Youth Work
A census day is the date by which a student may cancel their enrolment without incurring tuition fees for the course or a part of the course.
The CHC40413 Certificate IV of Youth Work is delivered across 2 semesters over a 12 month period. Each fee period for the course aligns with the delivery times for the semester of coursework. Census dates are set in each semester/fee period as per the following dates above.
Enquire
Please email: training@suit.edu.au or ring (07) 3112 6444 with your enquiry
Once we have received your enquiry. You will receive an email to book a pre-enrolment consultation with one of our staff. This is an opportunity to discuss all aspects of the program including content, delivery, study requirements and student support.